* STORE RETURNS * CLOSEOUTS * LIQUIDATIONS * SURPLUS * SALVAGE *
By the Pallet, Lot or Truckload
OUR INVENTORY CHANGES HOURLY
CALL
FOR CURRENT
AVAILABILITY!!!!

Or Request it by Email: inventory@worldliquidators.net

Toll Free: 888-567-7621
Local/Intl: 954-784-2854


2131 Park Central Blvd. North, Pompano Beach, FL 33064
CLICK for Maps

Hours:

Mon-Thu: 8:30am - 4:30pm
Friday: 8:30am - 3:30pm
Sat & Sun: Closed

* * * Se Habla Espanol * * *

OVER 3000 PALLETS IN STOCK!! COME ON DOWN AND VISIT!!

*****FREE Loading of your Sea Containers & Trucks *****


TOTES Kids Winter Boots

Over 2000 Pair Available - Assorted Styles, Sizes & Colors
All NEW in Original Boxes (some boxes are missing lids)
PRICE DROP !!! Now Just $4.00 Per Pair (Minimum Purchase: 150 Pair)
FOB: FL (33064)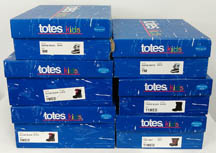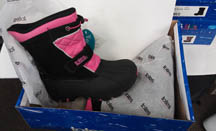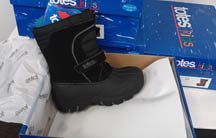 CALL ROBERT: 954-784-2854 / 888-567-7621
WINTER ACCESSORIES
** Hats - Gloves - Scarves **
BRAND NAMES
Multiple Truckloads in Stock !!!
Over 200 Pallets !!
Just 90 Cents Per Piece (in Quantity - CALL for Details)
Each pallet has approximately 1000 pieces
FOB: FL (33064)
CLICK on Pictures for LARGER view - Will open in new window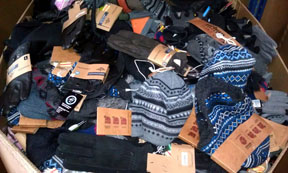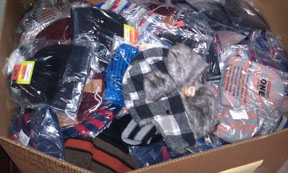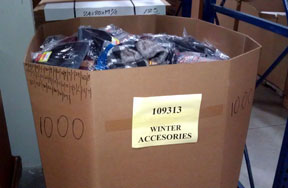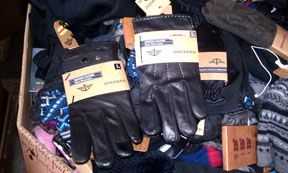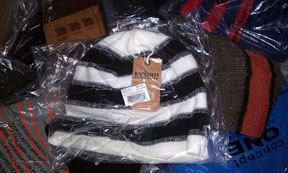 CALL: 954-784-2854 / 888-567-7621
BATHING SUITS PALLETS
MOSTLY NEW - Small % of Returns




WHOLESALE PRICED @ $1.00 P/PC!!!!
Each pallet has approx. 1500 - 1800 pcs Swimsuits come in ONE piece or TWO piece - Assorted colors & sizes - Hundreds of Pallets in Stock
Brands Names such as: SO, APT9, CHAPS, NIKE, DAISY FUENTES,
MUDD, CANDIES & more!
Please note: The bikini tops and bottoms count as ONE PIECE EACH and are not matching.
They are loose. Can't guarantee you'll get an even amount of tops to bottoms.
DENIM PALLETS: JEANS, PANTS, SKIRTS & SHORTS
WHOLESALE PRICED @ JUST $5.00 p/pc !!!!
Each pallet has 400 pieces. Although sold as "returns", this is VERY clean merchandise. Lot's of Name Brands!
Limited Availability - Pre-Orders Accepted.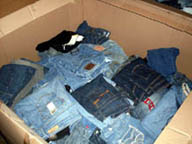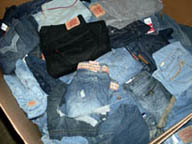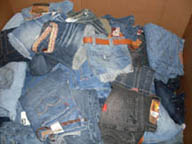 TOLL FREE: 1-888-567-7621 * * * LOCAL/INT'L: 1-954-784-2854
EMAIL: sales@worldliquidators.net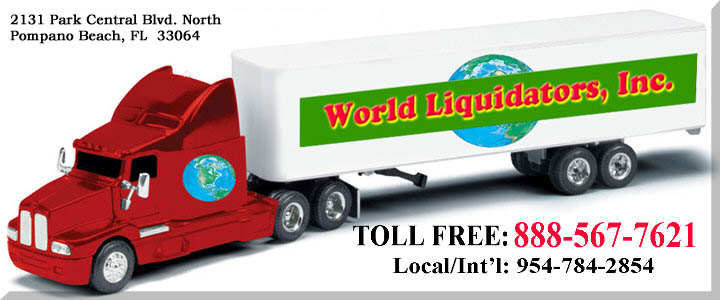 Copyright © 2014, 2015, 2016, 2017 World Liquidators, Inc. All rights reserved for ALL pages under this Domain.