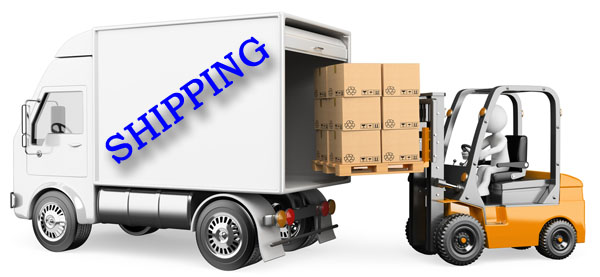 There are many shipping options available to you.
SELF-PICK UP: You are always welcome to come to our warehouse and pick up your pallets and loads with your own truck, trailer or van. Our expert warehouse staff will happily load your lot for you with our forklifts. If you'd prefer to unpackage and hand-stack your items yourself, we can bring your pallets outside for you to do this.

ARRANGE YOUR OWN: If you already have an account or a relationship with a trucking company, you can arrange your own. Simply have them schedule a pick-up appointment with our Warehouse Manager. When your truck arrives, our staff will load it for you.

USE OUR SHIPPING PARTNER: Terri Hannam, with TnT Solutions, is our LTL & Full Truckload Shipping Partner.
Terri has been handling our shipping needs for almost 20 years. Her prices are VERY competitve. Simply contact her by phone or email and she'll be happy to assist you with your shipping needs, including shipping quotes.
Terri's contact information is below.
Terri Hannam
TnT Solutions
Your Logistics Specialist

913-768-1229 phone
888-752-8858 fax